Müziksev > Education Programs
THE EDUCATION PROGRAMS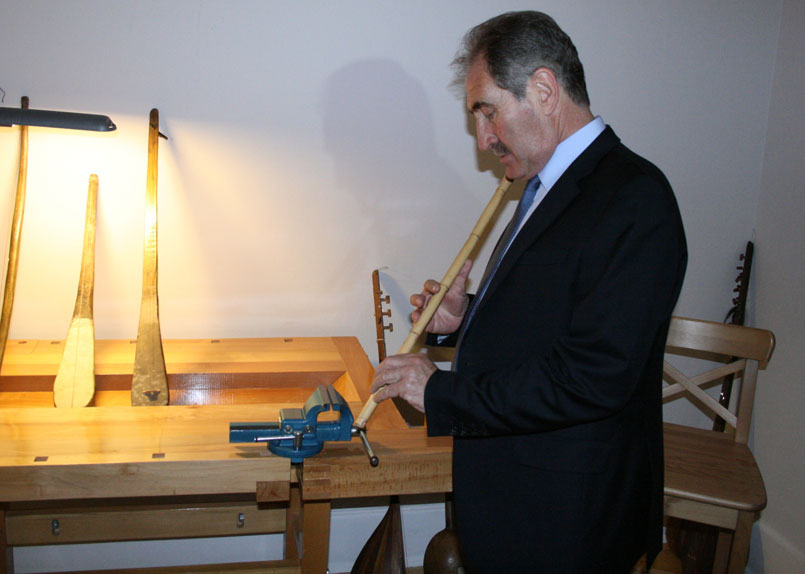 MÜZİKSEV, which is the Joint Project of İKSEV and İZKA, has undertaken the mission of causing music to be loved by especially the young generations as well as reflecting the rich musical culture of our region. Besides the valuable instrument collection, in the workshop room on the upper floor which is prepared intended for children, there are special instrument groups, mainly being percussions that may be experienced by the little visitors. Also, in the luthier room, children or adults, our guests who are interested in instrument making will be able to participate in making of the instrument they like as well as watching its production process.
In the special tours that will be particularly organized intended for primary education students, the children will be asked to select an instrument and the information about this instrument will be conveyed to the students. At this stage, the way of playing of that instrument and in which kind of music it is used will also be narrated to the students with the participation of the master artists.
MÜZİKSEV Education Programs will be diversified by summer schools, workshops and masterclasses especially focusing on authentic musical instruments. Special meetings that master players of a specific instrument, for example kanun, and the youth who are newly learning this instrument will participate will be organized.
The seminars series of which the first was realized within the opening activities will continue. Seminars on topics like the ornamentation techniques used on saz, mother-of-pearl inlay working of which masters are rapidly decreasing will be organized.
These seminars will be carried on about the topics as the history of music and jazz music that will interest wider masses.