Izmir Festival > Program > THE SOUL REBELS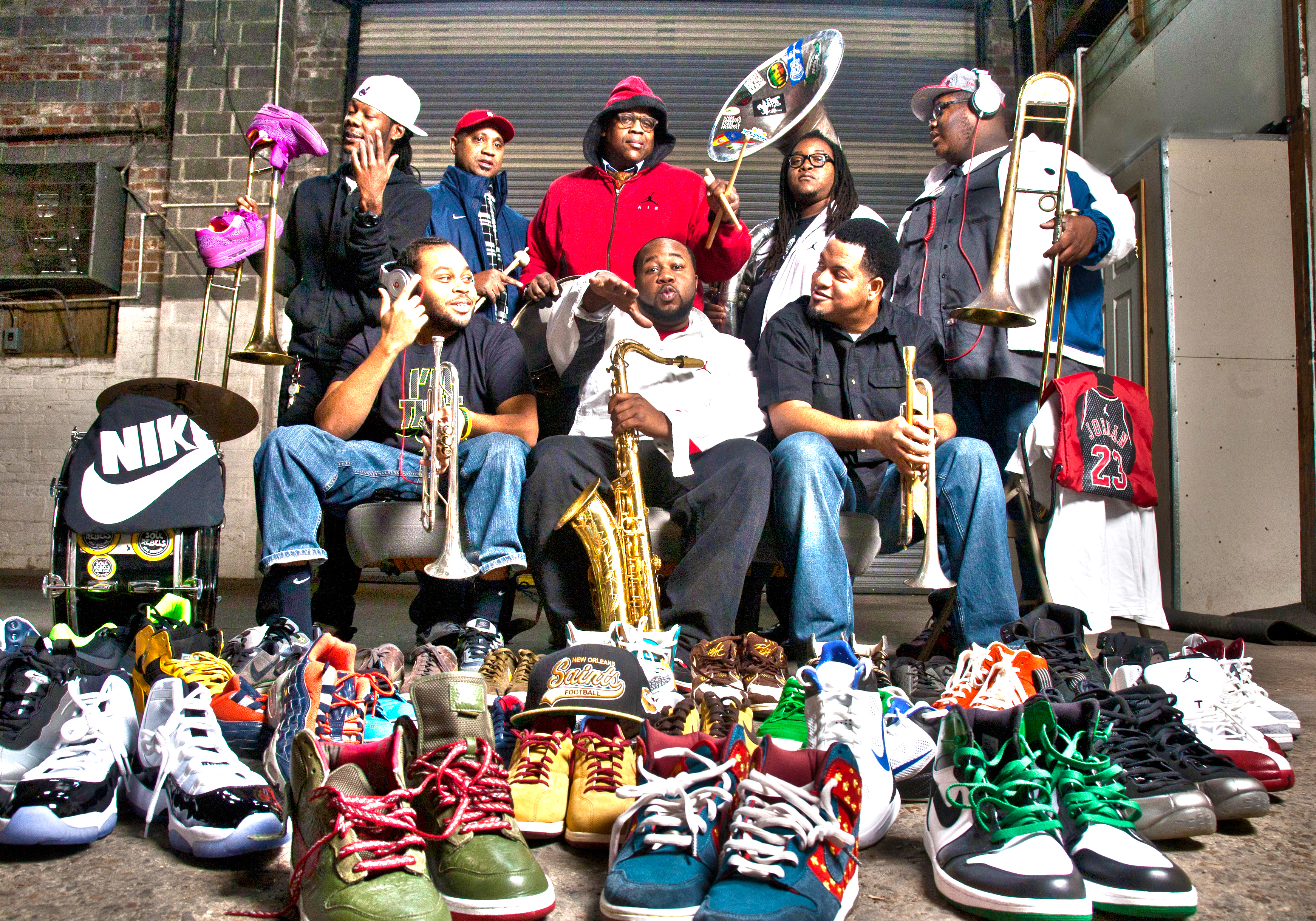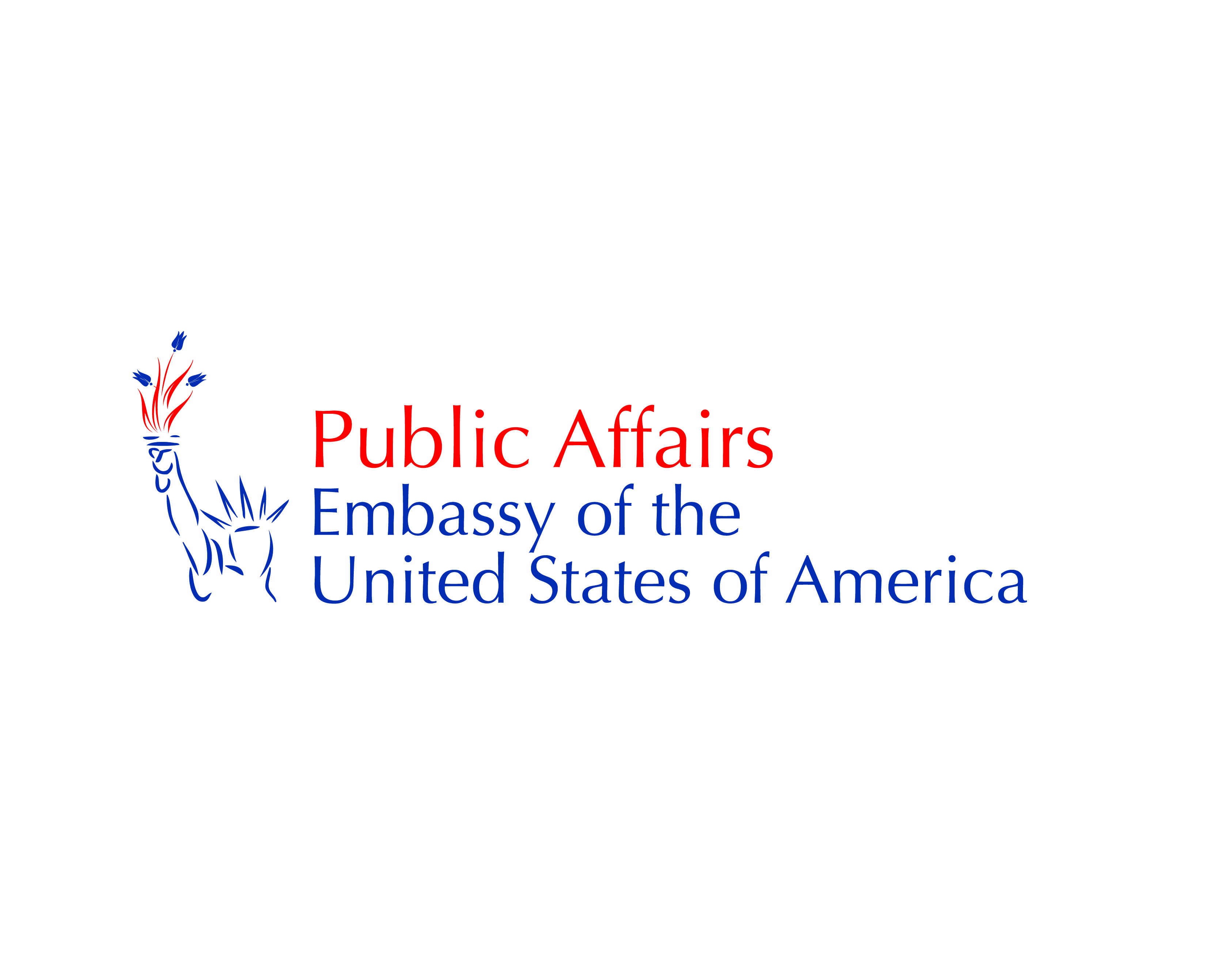 "İstanbul Caz Festivali İşbirliği ile gerçekleştirilmiştir"
1 July 2015 Wednesday, 9.30 pm ● Izmir University of Economics. Open-air Theatre
THE SOUL REBELS
DERRICK MOSS, bass drum
LUMAR LEBLANC, snare drum
JULIAN GOSIN, trumpet
COREY PEYTON, trombone
ERION WILLIAMS, saxophone
PAUL ROBERTSON, trombone
EDWARD LEE JR., sousaphone
MARCUS HUBBARD, trumpet
THE SOUL REBELS
2014 was an explosive year for The Soul Rebels riding high from touring four continents including Europe, Australia for the second year, debuting in China, selling out shows in New York City, collaborating with artists spanning from Joey Bada$$, Big Freedia, Lotus and The String Cheese Incident to sharing stages with Kanye West, The Allman Brothers Band, Gary Clarke Jr., John Mayer, Jack White, Dave Mathews and Disclosure. Closing out the year, The Soul Rebels toured with Trombone Shorty and returned home to record the New Orleans Jazz & Heritage Festival's official soundtrack, quoted by the iconic festival as "Soul Rebels, the soundtrack of Jazz Fest 2015".
How do you follow up a year like that? As only The Soul Rebels can, with a jam packed plan for 2015 featuring touring with Umphrey's McGee and Michael Franti, shows with Lettuce, Soulive and Joey Bada$$, collaborations, major festival appearances world-wide, recording a new album produced by Eric Krasno and an annual residency with special guests Rakim, Pharoahe Monch and Black Thought of The Roots at New York City's Brooklyn Bowl.
The Soul Rebels started with an idea – to expand upon the pop music they loved on the radio and the New Orleans brass band tradition they grew up on. They took that tradition and blended funk and soul with elements of hip hop, jazz and rock. The band has settled on an eight-piece lineup that can be heard on their international debut release Unlock Your Mind. The Soul Rebels built a career around an eclectic live show that harnesses the power of horns and drums in the party like atmosphere of a dance club. When not touring, The Soul Rebels' weekly show at New Orleans' Le Bon Temps Roulé is known to erupt with the kind of contagious, shout-along musical mayhem that The Rebels bring with them wherever they perform.
On their travels, The Soul Rebels have collaborated live and played with notable artists and bands including Metallica, Green Day, Maceo Parker, Galactic, Slick Rick, Trombone Shorty, Joey Bada$$, Rakim, Prodigy of Mobb Deep, Big Freedia, The String Cheese Incident, Rahzel, Pharoahe Monch, Styles P of The Lox, Eric Krasno, Suzanne Vega and John Medeski as well as being billed on shows with Snoop Dogg, Alabama Shakes, Estelle, Cee Lo Green, Arcade Fire, Ice Cube, George Clinton, Shaggy and many others.
The Soul Rebels have been a mainstay at festivals all over the world, from the stages at Bonnaroo, SXSW, Outside Lands, to the New Orleans Jazz & Heritage Festival, Electric Forest and Austin City Limits, to recent festival appearances at the Bryon Bay Bluesfest in Australia, Shanghai Jazz Festival in China and the Java Jazz Festival in Jakarta, Indonesia.
The Soul Rebels continue to chart new territory as they combine topnotch musicianship and songs with grooves that celebrate life in the time-honored New Orleans style.
"The Soul Rebels, New Orleans' finest brass ensemble…" -VICE
"The Soul Rebels are the missing link between Public Enemy and Louis Armstrong." -VILLAGE VOICE
"New Orleans' top-shelf brass ensemble The Soul Rebels…wind-wielding wizardry of New Orleans' finest." -OKAYPLAYER
"Brace yourselves folks, these men are quickly solidifying themselves amongst NOLA's proud big brass elite… and seem intent to sublimate the homogenoustones of the contemporary urban music landscape with the lush instrumentation of our culture's root." -OKAYPLAYER
"The Soul Rebels are rebelling against one, albeit detestable thing: starchy paint-by-numbers music." -VIBE
Lumar Leblanc, Snare Drum, Co-founder
I was born in New Orleans, where I attended Corpus Christi grammar school, and the famous St. Augustine High School. As a Texas Southern University graduate, my musical influences include the Olympia and Dirty Dozen Brass Band, and The Doors.
Currently I am married with two children. My Nickname is Big Cheeky. My favorite food is red beans & rice. My favorite cars are Porsche. I like Air Jordan shoes and I like to wear Polo Ralph Lauren. My motto is: "Treat people the way you want to be treated."
Derrick Moss, Bass Drum, Co-founder
Actually, it's Derrick "Oops" Moss. I was born in Charity Hospital and went to Lafayette Elementary (several years before "Lil' Wayne"). I attended school at McMain Magnet, where I learned how to read and perform concert music, and where I learned to play drums and percussion. I finished my last two years of high school at Alcee Fortier School, where I marched as the tenor drum section leader in the school band with "Slim", CEO of Cash Money Records.
After graduating high school, I joined the Southern University Marching Band, where I became their Drum Major, (as a freshman!) After graduating from Southern with a Bachelor of Science Degree in Design, I joined the US Air Force Reserve. After basic training, I moved back home to New Orleans, where I joined the "Young Olympia Brass Band", which was the launching pad for the introduction of the "Soul Rebels" to the world. And the rest, as they say, is HISTORY!
Julian Gosin, trumpet
Originally from the 7th Ward neighborhood in New Orleans, I have performed with numerous brass bands such as Rebirth, Hot 8, Free Agents, New Birth, and Treme. For my high school years, I am a proud graduate of John F. Kennedy High School, and the prestigious New Orleans Center for the Creative Arts (N.O.C.C.A). I am also a graduate of Dillard University with a B.A. in Communications. I have been sharing my gift and love of music with people across the world and never plan on stopping.
Corey Peyton, trombone
I am one of the newest additions to the Soul Rebels, and proud to say I was born and raised in the musical city of New Orleans. I graduated from Sarah T. Reed High School, where I played in the marching band.
In 2005, some friends and I decided to start a brass band of our own. Since creating that band, I have gone on to play with numerous bands such as Kinfolks, Hot 8, and also Rebirth. Currently, I attend Berklee College of Music in Boston for Music Production.
Erion Williams, saxophone
I am a native of the Lower 9th Ward in New Orleans and have been in the Soul Rebels since 2005. Before joining the Soul Rebels, I was a member of the Stooges Brass Band and Mahogany Brass Band.
I attended highly respected St. Augustine High School, where I was a member and drum major of the world famous Marching 100 band. During my years at Xavier University of Louisiana, I received numerous awards and accolades for my musical ability and knowledge of music as well as getting B.A. in Music studies.
Paul Robertson, trombone
I hail from Kenner, a suburb of New Orleans. I am a new addition to the Soul Rebels, as of 2010. Before joining the Soul Rebels, I was a member of several New Orleans bands, including Smitty Dee's, Algiers, and The Palmetto Bug Stompers, just to name a few. My educational institutions include: Our Lady of Perpetual Help, Saint Augustine High School, and Xavier University of Louisiana.
Edward Lee Jr. Sousaphone
I was born in New Orleans, and I am a graduate of St. Augustine High School. I attended Jackson State University in Mississippi. I have played with many bands in New Orleans over the years, and have traveled the world playing my instrument. Currently, I am a teacher for Roots of Music, an after school program in New Orleans, which teaches 9-14 year old children music theory and standard marching band fundamentals
Marcus Hubbard, Trumpet
I was born in the 7th Ward, and grew up in East New Orleans. I went to Sarah T. Reed High School. Although I hail from New Orleans, I have been living in Houston since 2005, as a result of Hurricane Katrina.
I went to Southern University in Baton Rouge, majoring in music education. I started playing the trumpet 1988. In 1994, I won an NAACP competition in classical music. Although classical music is my first love, I started playing jazz in 1994. I became a member of Soul Rebels in 1998. Aside from my work with the Soul Rebels, I do production work for some local hip hop artists.